Perfect Gift for Valentines Day Mother's Day Fother's Christmas Day Thanksgiving Day & Christmas--FEATURES-The center console organizer with Wireless Charger Charging Fits for Ford F150 2023 2022 2021 2020 2019 2018 2017 2016 2015 2014 2013 2012 2011 2010 2009
PATENT Design: designed by CarQiWireless for Ford F150 F250 F350, with storage and wireless charging function.Suitable for Ford F150 XL/XLT/LARIAT/KING RANCH/PLATINUM/LIMITED/RAPTOR/F150 (2009-2022) | F250 /F350/ F250 Super Duty/F350 Super Duty/Raptor (2017-2022) | Expedition (2018-2021). Different from the center console cover for Ford F-150, it is super easy to use
SAFER CHARGING-With intelligent FOD (foreign object detection), prevent from overheating, over-voltage and short circuits. Used special ABS + PC material, better cooling effect, increase its charging speed. Support wireless charging with a phone case (If it is too thick, remove the phone case), If not charging, please check if there is any metal like coins, IC cards, bank cards, or other metal objects between the phone and charger. Easy installation, DIY truck accessories
WIRELESS PHONE CHARGING WITH LED INDICATOR AND ON-OFF BUTTON - Compatible with all enabled wireless charging devices like iPhone XS Max, Samsung Galaxy Note 10 plug, etc. Built with an indicator light showing the charging state, and designed with an ON-OFF button, turn it off then you can put anything on it as you want. The CarQiWireless charger mat helps you get rid of the annoying charging cable.
WIRELESS CHARGING - In order to make the wireless charging pad charge your smartphone, CarQiWireless provides the charging Charger with 9V / 2A charging port. charging 7.5W for iPhone or 10W for Android. Any questions, please feel free to contact us. International Women's Day. Women's Day Gifts For Women Valentines Day Gifts for him Boyfriend Men Dad Anniversary Birthday Mothers day Fathers Day Mens Gift for Men Gifts for Husband Christmas Anniversary Gift for mom Gift for Women Gift Ideas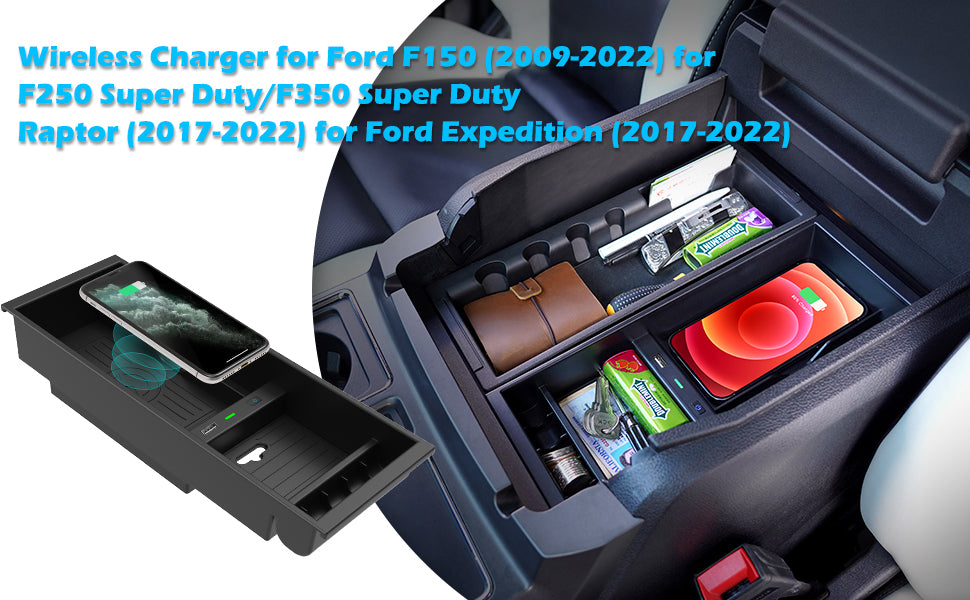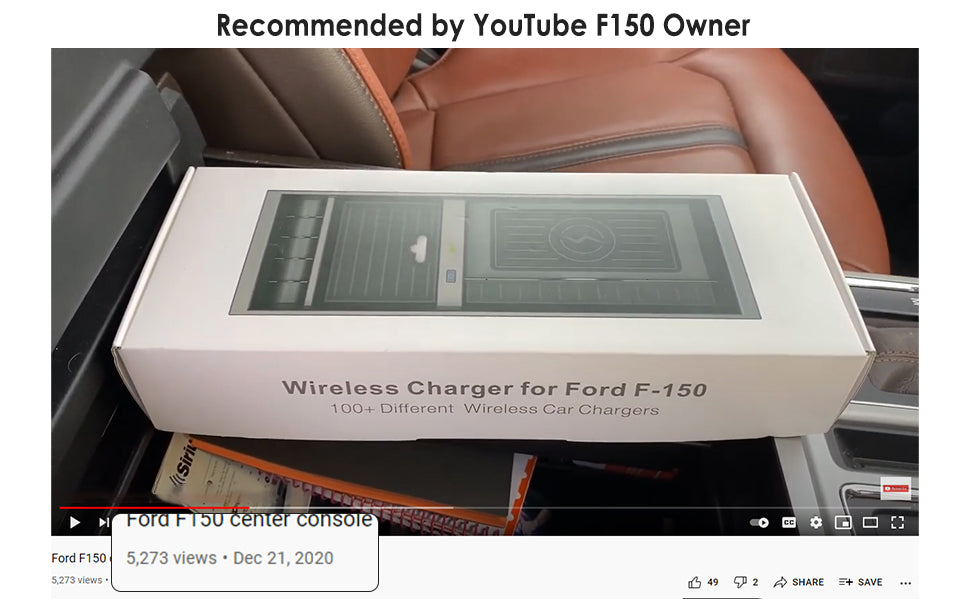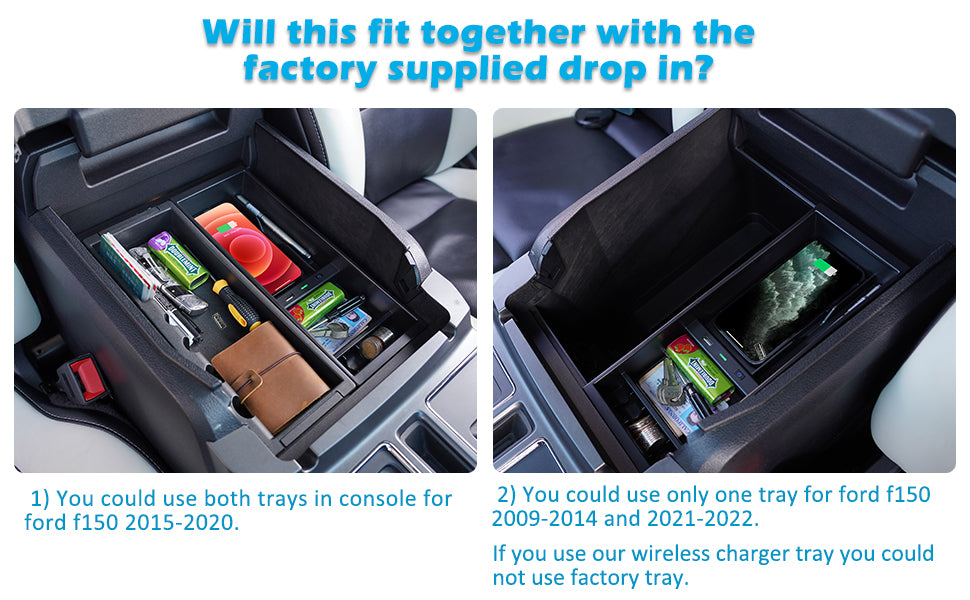 Q: Does the new version product fit the big phones ( Samsung s20 & iPhone 11 pro max)?
A: Yes, we have modified the CarQiWireless charger, now you can use it comfortably with big phones.

Q: If I leave it on all the time (even when the car is off) will it drain my truck's battery?
A: No, it does not drain your battery.

Q: Is the blue light drawing power if lite and no phone?
A: No, It is just a power control button, You can choose to turn off the button, It won't emit blue light, there will be no wireless charging, and it can be used as a storage box.

Q: What does it mean when it goes from solid light to flashing light?
A: If you see the flashing light it means it is having trouble charging. A solid light means charging. Flashing light means it's not connecting properly.